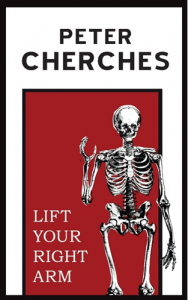 Peter Cherches has been writing short-prose since before cute phrases like "Flash Fiction" or "Short Shorts" were coined to characterize the genre. His first books came out in the early 1980's, from notable downtown New York presses like Red Dust and Benzene. Back then, in addition to publishing his pieces widely in both mainstream and alternative magazines, Cherches performed at punk venues with experimental musician Elliott Sharp as the duet Sonorexia, he edited an underground art and literary journal, Zone, and

he collaborated with letterpress wizards Purgatory Pie Press on a couple of wonderful artist's books.
His published work has always had a strong element of performance, sometimes explicitly, in dialogues and trialogues, otherwise implicitly, in monologuish rants. The work has also always been readable, humorous, minimal (more in the manner of Sixties art than Carver), thought-provoking, and too little known.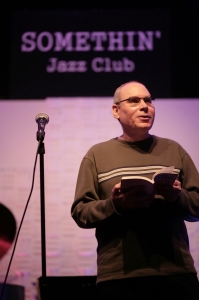 The collection Lift Your Right Arm, from a new and adventurous publisher, includes five sequences of short-prose by Cherches, some from decades past, some recent. First is 'Mr. Deadman,' vignettes about an alter-ego whose life, so to speak, seems to revolve around morbid wordplay ("Life, Mr. Deadman says, is a death-defying stunt," reads one page in its entirety), though the puns et al embroider seriously existential fables, a little like Russell Edson's or Marvin Cohen's. The second sequence, 'Bagatelles,' originally appeared as a chapbook in 1981 and was reprinted in Cherches' classic Condensed Book (1986); in 2004, Billy Collins selected its brilliant opening piece, "Lift Your Right Arm," for his Poetry 180 project at the Library of Congress. The writing's deceptively simple — and still fresh — throughout this batch of playfully-presented conversations, which explore couple relationships in hilarious, ambiguous, and sometimes profound ways. Part three, 'Dirty Windows,' also about a relationship, starts like a novel in short-prose, its complete first 'chapter' being: "They met at a bookstore. She was thumbing through Finnegans Wake when he came by and said, 'Nice weather.' She liked that, so when he asked her to join him for a cup of coffee she agreed. They started talking and he learned that she was a meteorologist." Thereafter, 24 further verbal snapshots build into a portrait of a bickering (but funny) couple, until, true to Cherches' devotion to formal experimentation, the 'novel' just peters out (so to speak). While both plot and character play parts in Cherches' constructions, neither is taken too seriously. The fourth section, 'Trio Bagatelles,' consists of playlets exploring group dynamics, witty and typically philosophical, and in part five, 'A Certain Clarence,' (nods to Michaux and Cortázar), the lead character ruminates on the odd assortment of metaphysical situations in which he finds himself.
Cherches is an experienced, self-aware writer with a great ear for colloquialisms and an ever-restless, clever way with literary structure. His work does what good literature should: it makes readers rethink their circumstances. What's more, it does so in a really entertaining way. Lift Your Right Arm is an excellent introduction to his stuff, easily worth twice its modest price.
Originally published in Gently Read Literature.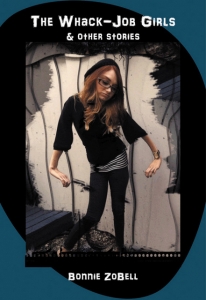 Humans are curious and strange. We attach to unnaturally bred teacup dogs, watch television that dramatizes the most heinous human acts, invent stories about strangers' lives, dig our heels in stubbornly over things fathomable only to ourselves, tolerate a status quo that keeps us depressed and trapped, and keep up appearances that are unflattering at best. In The Whack Job Girls & Other Stories (Monkey Puzzle Press), Bonnie ZoBell's collection of short short stories, the language

and choice details reveal a dangerous undercurrent of laziness and self-loathing in today's America. Not that it feels like it is delivering some judgment from on high, because it doesn't do that.  ZoBell's characters are a function of point of view, the stories minimal lyricized sketches.
For the most part, the characters serve more to create mood than to be round characters, with perhaps one notable exception: The collection has a powerful opener in "Nonnie Wore No Clothes," weaving mental illness and family dysfunction and religion and adolescent angst and creating stunning images and characters, two of them, that the reader really fears for and cares about. So much empathy can be generated by her choice of detail and precise language. The piece can be held up as an example of what attention to language can produce.  The first two lines: "Nonnie sat cross-legged in front of the living room wall wearing no clothes. On the drywall before her were two brown spots looking back," and the writer's superb use of the limited third person perspective of Nonnie, where "Anyone could see this was the Madonna," establish everything for the reader with an economy of language.  The verb choices are equally controlled and exact in this piece: "Her son Antonio banged into the house." The conflict is established quickly and forcefully: "You can't keep doing this shit or they're not going to let me live with you anymore." The reader is afraid for Nonnie, who has cracked up, and afraid for her son, admiring his patience, his maturity, his self-restraint, and sad for this boy who has to behave like the adult in order to get the house ready for the county worker's inspection. The piece never crosses into magical realism, the reader is never inclined to believe that a tearful Virgin Mary really has made an appearance in the drywall. The piece ends not quite hopefully, despite the fact that Nonnie shows signs of change.
The title piece, "The Whack-Job Girls," is set in Nellie's Hair Salon, where small town women have started (sort of) challenging the backward-ass misogyny in their lives and live vicariously through the one single woman, Kitty. This piece is funny; intentionally funny- it features lyrics to a supposed song by Loretta Lynn (it couldn't be a real song by this artist, although her lyrics are almost as absurd). And has a romantic twist (I guess you can call it that) at the end.  This is completely absurdist and some of the lines are very funny:  When the women insist that the postmaster stop opening mail not addressed to him, he threatens to have them arrested. "What could the women do? If the FBI drove over, who'd fix the kids' meals and get them to school? Who'd be the only one in the house who could find the hemorrhoid lotion?" The men are truly assholes in this story, and the women are pretty much dumb bimbos. It's not a flattering portrait of anyone, and a sensitive small town type might believe the author is making fun of those who occupy said small towns.
Towards the end of the ten-story collection, the piece called "Serial" opens with a disturbing image from a television dramatization of a murder and pans out to the couple who watches the show from their separate couches. The first person narrator describes the content of the television show, including a preview that reveals that, "a couple involved in torture will be driven to far more heinous acts than either would pursue alone." The reader gets the sense that this is a comfortable couple, comfortable alone together. The family image is both comforting and a bit off kilter- the astute selection of details serve to darken the piece that outwardly is non-threatening but again the reader is left feeling this sense that a darkness is innately inside all living things, but for a fine veneer, which keeps it at bay. This piece and the first one are the writer's strongest commentary on the state of humankind and its tenuous position as functioning society.
This is a chapbook, containing just ten flash fiction pieces, each previously published in a variety of magazines, and it comes with a lot of advance praise from the likes of Steve Almond, Myfawny Collins and Kathy Fish.  As the title promises, each of the stories features women who are a little unusual; some of the pieces are in first person point of view, others in limited third, and there's even one piece told in second person. "You are Not Langston Hughes," is a first person story told in second person, a technique used very successfully by some writers (see Grandbois, The Arsenic Lobster) and less successfully by others. As it serves to distance the narrator from the action and attempts to draw the reader in as participant, it remains an odd point of view despite its recent popularity. This piece manages to be extremely self-aware and somehow about racial discomfort. The City (NYC, of course) is the antagonist in this piece—the city and the narrator's fear and awkwardness as an outsider. It feels like it might be the most autobiographical of all the stories, just by virtue of its self-consciousness. ZoBell is adept at her craft, and this collection of her stories is engaging.
First published in Gently Read Literature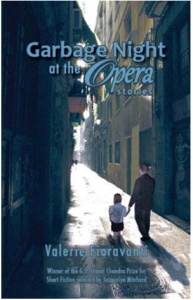 The seemingly romantic way in which Valerie Fioravanti connects her stellar collection, Garbage Night at the Opera, is by placing all of a large Italian family in the same Brooklyn apartment building. Through this ingenious yet natural connection, Fioravanti's characters move out from their families when they're of age and get their own apartments—in the same building. Aunts, cousins, brothers and grandmothers live down the hall or upstairs or downstairs to maintain their own little community. However, as any one of these extended family members can tell you, it ain't all that romantic, and therein lies the conflict and tension of this highly-engaging and beautifully-written book. Just ask Franca or Angela or Rose Anna, especially Lina, or any of the other provocative characters in this award-winning collection if they think it's always a great idea to have family quite that close by. The answer isn't hard to predict.
Family drama and romance abound in this literary collection, but the history of the area is equally interesting. The family doesn't seem to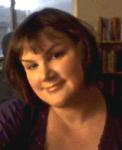 have been in America too long and is stuck in the blue color world of Brooklyn factories. Fighting between the unions and factory owners are going on and the solution, unfortunately, is that the factories shut down one by one rather than having to pay the workers another cent. Brooklyn Box & Paper is the first to go, laying off four hundred workers at once, five members of extended family in Fioravanti's book. Then there's the catsup factory, the breweries, and so on.
The title story, "Garbage Night at the Opera," is heartbreaking and exquisite. Massimo, the sole parent of Franca after her mother has died, is proud, attends college three nights a week in bookkeeping, and always wants to improve himself and especially his daughter. He's found inexpensive student tickets to take Franca all the way into Manhattan to see La Bohème. When she gets home from her grandparents' place, two floors down, he's already ironed her dress for the opera, and when she asks if she can wear a different one instead, he only wants her to be happy. Their journey into the city is one of high-class distinctions, the haves and the have-nots, finding vast treasures on the street when it's garbage night in Manhattan. He can hardly bear for Franca to be hurt as her innocence is awakened during run-ins with Manhattan garbage owners who think they know how to raise his daughter better than he does.
In the poignant "Earning Money All Her Own," Angela has decided on a different career move than the rest of her family. Rather than working in a factory or one of the breweries along the river like the rest of them, she decides she wants something different and takes on the far more elegant job of a switchboard operator at an answering service in Manhattan and commutes. She has four sisters, three younger, one older, but Angela is the only one with a savings account. She gets her hair done professionally, goes to out to lunch and movies with her girlfriends, though her sisters "didn't have time for such foolishness." She even walks along streets at night without another woman anywhere near. Here the sisters think she is "too adventurous, and according to them, this was the reason she remained unmarried (as if single men only lived in Greenpoint and Williamsburg)."And yet when one after the other of her brothers and brothers-in-law lose their jobs, mostly at the brewery, and they fall into dark depression because this is all they've ever known, it is Angela who has money to loan them and brings them meals. It is Angela who takes care of them and endures the sad endings that come to some of her family members.
In "Make Your Wedding Perfect," Lina, until now a good Italian girl, is bombarded with wedding advice from some old bridal planner:  "The most important decision you make may be your dress. The bridal gown sets the tone for the entire wedding. Choose carefully, brides!" And later:  "A bridal shower honors the bride and allows her friends and family to celebrate her good fortunate, as is fitting, with attention and gifts. Prepare to be surprised, brides, unless you want to be immortalized in wearing sweatpants and a hat made of bows and ribbon!" Only two stories later in the collection, the reader is shocked to hear what becomes of Lina.
Occasionally one might wish for some more sympathetic male characters. Fathers, sons, brothers, and lovers can be pretty cruel, both emotionally and physically. However, there's the wonderful Massimo in the title story who so lovingly dotes on his daughter. And these are tough times. The men, expected to be the breadwinners, are being torn from jobs they expected to do their whole lives. They're losing their identities as longshoremen, factory workers, beer makers. And therein lies the artistry of this book. The gritty, sticky feel of living by the shore is brought home as if you're living there, too, as is what it would be like for your sisters, mother, daughters, and wife—no matter how much you loved them— to be able to watch every last thing that you do, especially when you're down on your luck. The utter realism and stunning lyrical writing in Garbage Night at the Opera makes it a must read.
First published in Gently Read Literature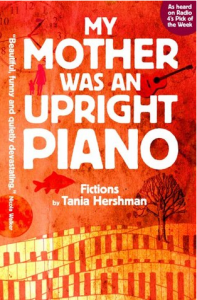 With such a wonderfully offbeat title, one can only hope the book will follow through with equally unique stories. Thankfully, they do. Tania Hershman's fictions are full of quirk and a brilliant use of language that quickly accesses the unusual aspects of human life.
In "Einstein Plays Guitar," that's just what he does, as well as the piano, the violin, and the saxophone, in a local bar.  People look up at the stage, and the first thing they notice is that it's Einstein, before deciding whether or not he's playing very well. Often he isn't, and yet he awes the audience just because he's there.
A man plots his suicide in "In Triplicate," and yet he's so persnickety about the details, making sure all his papers are in order and that the explanation he leaves behind is clear enough, that he can't quite go through with it. What if people don't understand?
"Tiny Unborn Fish," one of my many favorites, features a woman who has feelings for her lab partner, finds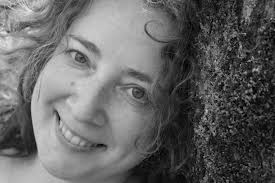 herself embarrassed when he brings his girlfriend in to view his research, and then announces the two will be married. The narrator wonders if his fiancé doesn't see what a moron he is, how he gets everything wrong, which makes us ponder what it means to be attracted to someone if we're so willing to deem him as such. Even more so when she realizes that the fiancé does know. The end is a zinger with a reflection on the larvae being studied under the microscope.
These are more on the short story than the prose poem end of flash fiction. Even though they're short even for flash fiction, Hershman manages to tell full tales, uncanny for their insight into the human condition.
Buy My Mother Was an Upright Piano here.
Part of an ongoing series by Bonnie ZoBell, entitled "Creating and Publishing a Flash Chapbook. This originally appeared in Flash Fiction Chronicles.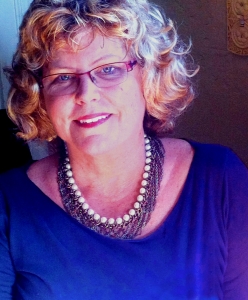 By Bonnie ZoBell

We are pleased to have Gloria Mindock, author of La Porţile Raiului (Ars Longa Press, Romania, 2010) translated into the Romanian by Flavia Cosma, Nothing Divine Here (U Šoku Štampa, Montenegro, 2010), and Blood Soaked Dresses (Ibbetson Street Press, 2007) here to talk about fiction flash chapbooks. Gloria is the editor of Červená Barva Press (as well as the Istanbul Literary Review). Her poetry has been has been translated and published into Romanian, Serbian, Spanish, and French and has appeared in Levure Littéraire, Vatra Veche, Hildagards Daughters and fiction in Thrice and Thunderclap. Her chapbook, Pleasure Trout, is forthcoming from Muddy River Press and her fourth full-length book, Whiteness of Bone, is forthcoming. Gloria has been nominated numerous times for the Pushcart Prize, St. Botolph Award, and has received a grant from the Somerville Arts Council.  Her poetry has been text for the theatre production, Doppelganger, and she has written text for one-woman performance art pieces as well as music for numerous theatre productions that she has performed and sung in.
Bonnie ZoBell:  Hello, Gloria. Thanks very much for participating in our series of interviews of fiction chapbook editors and publishers.
Gloria Mindock:  Thank you, Bonnie.  It is truly an honor to be asked.
BZ:  Does Červená Barva Press have a philosophy?
GM:  Yes, it is a simple philosophy:  To publish writers from all over the world and bridge the gap between countries.  There are not enough translations published in the USA or abroad. We miss out on some amazing fiction. I am trying to change that.
BZ:  What would you say your press is looking for in the way of submissions?
GM:  I look for fiction that is unique, takes risks, and surprises me.  I do not want what I call "formula writing." I really hate that.  I want the fiction to grab a hold of me right away.
BZ:  What mistakes do you see writers making who submit to Červená Barva Press?
GM:  Sometimes, after a writer submits, they ask if they can send the same manuscript again because they changed something in it.  This drives me crazy.  Either the manuscript is done or it isn't. I don't like my time being wasted. I want finished manuscripts only.  If a writer does this in a submission, I think, are they going to do this if I accept it?  I have had this happen with accepted manuscripts at times. To solve this un-professionalism, I have in my contract, if it is accepted, no changes.  If they want changes, I will cancel their publication.
Most editors/publishers don't have time to respond to why they have rejected a manuscript.  Most of us get a ton of submissions. For me, I can't respond to each one. Unless it is specified on the webpage that I will respond why I rejected it, don't ask.
BZ:  What's your idea of a perfect submission?
GM:  A well-written manuscript that reminds me why I publish chapbooks and books. It is so exciting to read a great manuscript.  Something you say "yes!" to when you read it. When I read something I want to publish, my partner William hears me say, "I just read the most amazing manuscript. It is brilliant! OMG, I just have to publish it!"  That excitement is what makes a perfect submission.
BZ:  Name a few writers whose chapbooks Červená Barva Press has published and tell us a few words about their chapbooks.
GM:  Ian Randall Wilson's chapbook, Out of the Arcadian Ghetto, is the first fiction chapbook that Červená Barva Press has published.  It contains two stories previously published.  In "He Was Known for His Nose," a specialist employed by a reclusive millionaire selects a female companion for his master by the women's smell.  When his nose fails, disaster ensues.  "The Three Bears: A Retelling" is a classic fairytale reconceived as a commentary on race relations between homo sapiens and Ursus Arctos.
Another fiction chapbook, Brothers, by Eric Wasserman was a Červená Barva Press chapbook contest winner.  To quote Wesley Stick:  "…In the grand tradition of George Dunne's 'True Confessions,' Wasserman's taut little tale finds a mismatched pair of brothers clashing, explosively, at the dawn of the Blacklist era."
Other fiction chapbooks published are: Snakes and Angels: Adaptations of Indonesian Folk Tales by James Penha (contest winner), Baptism by Michael Atwood, Here and Abroad by Joan Gelfand (contest winner), and Survival Notes by Adrian S. Potter (contest winner).
Červená Barva Press has published fiction chapbooks online to read for free.  Some of the e-books are: No One is Safe by Susan Tepper, The Life and Death of a Literary Legend, Streets of Flowers, and When Annie Fell Off the Mountain by Martin Golan, and Near Love Stories by J. B. Hogan.
Our most recent chapbook, which was just released, is called Posture by Ateet Tuli.  He is our 2011 fiction contest winner, judged by Catherine Sasanov.
BZ:  If you could put a fold-out in one of your chapbooks, who or what would it be of?
GM:  Wow! What a great question! My brain is going all over the place with this question.  Depending on the chapbook, I would put a fold-out of artwork, or a short interview with the author, or what inspired the author to write what he or she did.  If I could think of something wild and unexpected, I would like to do that.
BZ:  Talk a little about the production of Červená Barva Press's chapbooks. What size are they? How are they made? Perfect bound, stapled, or? How much color do you use? What is the page range of most of them?
GM:  The chapbooks are made on a high quality laser printer, saddle stitched, and a few chapbooks are sent to the printers to be perfect bound.   The page range is 24-32 pages. We use full color on the covers. We also publish fiction chapbooks online that are free to read.
William J. Kelle, my webmaster and the other half of the press, lays out all the chapbooks on the computer.  He also designs most of the book covers for the press.  I am really lucky and grateful to have him because with his doing all of this, it frees me up to lay-out the full-length books and do other things for the press.
BZ:  Do you accept manuscripts all year round or only during certain times of the year?
GM:  I mostly solicit work but have an open reading period from January 2nd-February 10th only. I have this open reading period because I don't want to close the door to any writers.
Once a year, I also hold a fiction and poetry chapbook contest.  I place an ad in Poets & Writers and advertise it on my submissions page on the website.  I send the announcement out to my mailing list and newsletter list. To sign up for my newsletter and press releases, send an e-mail to: newsletter@cervenabarvapress.com or editor@cervenabarvapress.com
By subscribing, you can read about what the press is doing.
One service I provide for fiction writers is that I give them attention by listing their new book in my Raves section of my newsletter.  They must e-mail me to ask and send me information or the book.  I have to like the book to do this otherwise I turn it down.  I also have reviewers who will review chapbooks and books, if they are sent to me.  Again, it is very selective. Chapbooks/books can be sent to: Červená Barva Press (Book Reviews), PO Box 440357, West Somerville, MA 02144-3222
BZ:  Is Červená Barva Press  interested in chapbooks from new writers who haven't had books or chapbooks published before?
GM:  Yes, I really don't care if a person has been published or not. What I care about is the fiction that I am reading.  I have seen plenty of manuscripts from writers who have many publications but their writing needs more work or just bores me.  Not having any publications should never stop someone from sending to the press.
BZ:  How many stories in the chapbooks submitted to you do you like to see already published?
GM:  There doesn't need to be any publications for the chapbook.  For the full-lengths of fiction, especially if it is a story collection, I would like to see a few.
BZ:  Would you like to add any other advice or tips to writers trying to get their fiction chapbooks published?
GM:  Be persistent, follow the guidelines, send clean manuscripts, and don't be discouraged if your manuscript gets rejected. Keep sending it out to publishers.  Look at sample chapbooks to see what type of chapbooks are published by the press you are sending to.
BZ:  Thanks very much for all this information on fiction chapbooks, Gloria. This will be a big help to a lot of writers.
GM:  Thank you so much for interviewing me, Bonnie.
_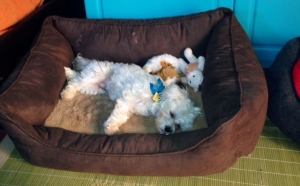 See my dog Ozzie dancing on YouTube–he's offered to be my new dancing muse:   http://www.youtube.com/watch?v=qCFubIGNiRY
To view the new BZ's Dancing Muse Newsletter, click here. You'll also get a free download of my first book.
What the Zhang Boys Know, a stellar new book by Clifford Garstang, is full of such beautiful language and is so gripping that while his winning this award is definitely a cause for celebration, it's no surprise. The Library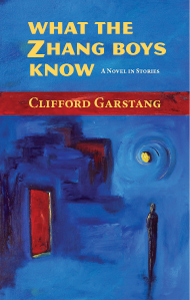 of Virginia Literary Awards began in 1998 to honor and thank outstanding Virginia writers who have enriched people's lives and filled our libraries. Past winners in fiction have included David Huddle, Barbara Kingsolver, Richard Bausch, and Deborah Eisenberg. Cliff Garstang is a fitting addition.
What the Zhang Boys Know is set in one of Washington, D.C.'s most eclectic, if somewhat low-income, condominium buildings, Nanking Mansion, on the edge of Chinatown. The Zhang boys' dad, Zhang Feng-qui, has lost his wife and is looking for a replacement to take care of his sons and his aging father, who has just moved to D. C. from China, while he himself is at work. Feng-qui wouldn't mind some companionship, someone he can share his life with, as long as the first requirements are met. And he does meet Jessica Lee, "the Chinese woman from Olsson's Books on 5th Street who, even before Maddie's accident, had caught his eye, not in any illicit or unsavory way, but by virtue of her being Chinese, that's all it had been at first." Barren, Jessica Lee would like to have a family and tries to become closer to the boys. She quickly learns, especially at the beginning, that they don't consider her family.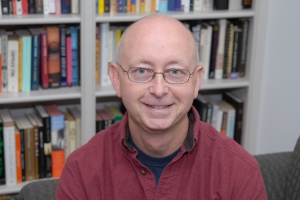 After the death of their mother, the Zhang brothers become adrift. They are winsome, sympathetic, and come to life on the page under Garstang's compassionate hand. Unsure of what's next after their tragedy, of what life really means, they explore the other tenants in the building and learn what fills their worlds, or what makes them feel equally empty. The divergent characters who inhabit the "mansion" are so very human. Each is somewhat abandoned, and yet in their odd and idiosyncratic ways, each is trying desperately to find a way to connect. Garstang delicately weaves their tales together.
There's Aloysius who has just split with his wife and moved in next door. He sees faces in his wall—his ex-boss, his soon-to-be-ex-wife—and swings a sledgehammer into it. When he finds no insulation underneath, only brick, and he hits that, too, soon he can see the street below. Zhang Feng-qui comes by with his two sons and says he can hear what is happening. Instead of complaining, though, he's so desperate he asks Aloysius if he can watch his boys. Quite a strange day follows.
The painter who lives on the other side of the lobby from the Zhangs talks to virtually no one in the building. Calvin runs, paints, and is seen by others as the recluse with spatters of paint on his jeans and bare feet. An enormous painting of his hangs on a wall in the building's lobby. One night when everyone else is asleep, he sneaks in and steals it with the intention of destroying it. He leans it against the wall in his loft.
The painting is abstract, but the man knows what it depicts: the rooflines of a barn against a winter-blue sky. . . . There is a face in the window of the barn, but that might as well be a shadow, reflected light, a smudge, an accident. The man has a hunting knife at the ready, one he has sharpened for this purpose, and he means to shred the painting, to return it from whence it came, to nothingness, his imagination, to eliminate that face, that smudge, that accident."
It is one of the Zhang brothers, Simon, who first notices the painting is missing, which prompts an all-out search through the condos to try to find it. This is one of many times the tenants come together to help each other.
Down the hall, Claudia does yoga to try to relax and contemplates what new jobs she can apply for so she doesn't have to keep borrowing money from her younger sister. She loses weight with no money for food, goes to the swap meet and sells what little she owns. Still, she has to keep asking her sister for money. She's down to very few physical belongings and suddenly her sister announces she's coming to town. Claudia wracks her brain, trying to think of some excuse so her sister won't come to her apartment, which she's embarrassed about. She could complain about those noisy Zhang brothers, only they aren't noisy at all and, in fact, she finds them charming.
A mysterious affair is going on in the Nanking Mansion right under everyone's noses.
There is the perception that along with these boys we are looking down on an enormous doll's house, full of people who don't quite have control over their lives. We feel like we're getting to know our neighbor's secrets, and consequently we learn a little more about ourselves. What if all these people told each other exactly what was going on in their lives instead of hiding their quiet lives of desperation? The answer is that they do, each in his or her quirky way. This is the wonderful way in which Garstang brings the whole book together and makes it become the uplifting, though never schmaltzy, read that it is.
A must-read!
by Mark Budman
   According to Wikipedia, a book trailer is a video advertisement for a book, which employs techniques similar to those of movie trailers to promote books and encourage readers. In other words, it's a new-ish marketing tool. Since even megapublishers suggest using them, no wonder that such trailers have been proliferating lately with abundance. If you search at YouTube  for "book trailer" –movie string (which means you eliminate movie trailers from your search), you get 31,600 results as of the time of this article's writing.
Some people point out that many book trailers in existence today are just glorified slide shows. They may be right, though some of those are still effective. For example, the trailer with the highest number of hits at YouTube—3,804,121—for the novel Palimpsest, is of that type. Yet the most memorable trailers involve more than just graphics, music and narration. Live video makes all the difference in the world.  Unfortunately, not every author can afford the actors, even amateur ones, as well as prosumer yet alone high-end consumer video equipment, and post-production software, which are required for a live video.
You can hire a professional company, and some of them are inexpensive, but you can also stick to a self-made slide-show trailer.
Of course, even that type still requires some spending. Photographs and other images can be downloaded for a fee, while others can be had through Creative Commons-licensed content from the sites such as Flickr (don't forget the attribution). Some music can be found royalty free (doesn't mean it's totally free; but you can have it for a set fee rather than paying royalties as a percentage of sales).
Some trailer-making programs, such as Windows Movie Maker, are free and can be downloaded to your (Windows) computer. iMovie is a similar program for the Mac. Other free ones, like Stupeflix, that give you an ability to publish directly to YouTube, exist in the cloud.  Go!Animate is another example, which I used to create a trailer for my YA novel Time Fighters, the Shifter Prince. You can even use Microsoft Power Point since many are already familiar with it.
A few key points:
Make the trailer short (under 3 minutes for sure)
Be engaging (you don't want the potential reader to leave in the middle)
Don't forget to include a link to the instruction of how to buy the book.
Once you create your trailer, upload it to the cloud, for example, to YouTube. Mention it on the social media sites you belong to, and embed it into your blog.
Are the book trailers effective, however? An indirect answer comes from Amazon ranking. For example, Palimpsest, despite the high number of YouTube hits, and despite some provocative images in its trailer, has a current Amazon Best Sellers Rank of 395,418, not at all spectacular. Generally speaking, it's hard to asses the value of any advertisement, let alone of such a limited tool as a book trailer.
But someone may pay attention. My own slide-show type book trailer for my novel My Life at First Try, was mentioned on the New Yorker's blog. That's worth something.
So, go ahead, make your trailer. Even if it doesn't work like a charm, you might still have fun and learn a new skill. And who knows? Maybe your next book will become a bestseller. Every bit counts.
Disclosure: this article is for information purpose only and does not constitute  legal advice.
__________________________________
Mark Budman was born in the former Soviet Union.  His fiction and non-fiction have appeared in such magazines as Mississippi Review, Virginia Quarterly, The London Magazine (UK), McSweeney's, Sonora Review, Another Chicago, Sou'wester, Turnrow, Southeast Review, Mid-American Revi
ew, Painted Bride Quarterly, the W.W. Norton anthology Flash Fiction Forward, Not Quite What I Was Planning: Six-Word Memoirs by Writers Famous and Obscure, Short Fiction(UK), and elsewhere.  He is the publisher of a flash fiction magazine Vestal Review.  His novel My Life at First Try was published by Counterpoint Press to wide critical acclaim.  He co-edited flash fiction anthologies from Ooligan Press and Persea Books/Norton. He is at work on his novel about Lenin running for the president of the United States.
Part of an ongoing series by Bonnie ZoBell, entitled "Creating and Publishing a Flash Chapbook. This originally appeared in Flash Fiction Chronicles.
by Bonnie ZoBell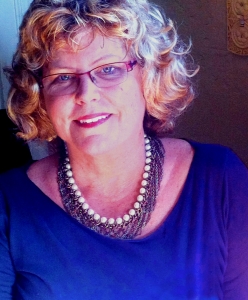 The following is an interview of Tammy Lynne Stoner, Fiction Editor and Vice President of the Board of Directors for Gertrude Press, who tells us about the fiction chapbooks they have available and what might increase your chances for interesting her in your own. Tammy comes from a background in publishing at the Advocate and OUT magazines and Alyson Books, where she was the Book Production Manager and an editor. Currently, she teaches college and as the Fiction Editor for Gertrude Press, looks for unusual writing with a strong voice. As a writer and artist, her work has appeared on bathroom walls, as tattoos, and in print. In 2012, she was nominated for a Million Writers Award for her story "Because There Is a Story to Tell" in Unshod Quills. In addition, she was offered a Summer Literary Seminar Fellowship to Kenya, and created the cover art for an issue of the New England Review.
Bonnie ZoBell:  Hi, Tammy. Thanks so much for helping us to find out more about your press.
Tammy Lynne Stoner:  Thanks for the interest!
BZ:  Does Gertrude Press have a philosophy?
TLS:  Our philosophy is to continue to be a place where the queer voices of new and established writers and artists can be heard and supported.
BZ:  What would you say the press is looking for in the way of fiction chapbook submissions?
TLS:  The writers don't have to be queer, but the aesthetic does – bent and from the undercurrents. I look for unique, strong voices that show me a new world or a new way to look at this one.
BZ:  What mistakes do you see writers making who submit to Gertrude Press?
TLS:  Oftentimes you can read when someone is writing for ego (fame, attention, to be fancy!) or writing for art – at Gertrude, we're looking for art.
BZ:  What's your idea of a perfect submission?
TLS:  Rule-abiding – double-spaced, no name on the content pages, etc. – with those lovely "holy shit!" moments. The perfect submission is one that has probably been workshopped or edited at least five times before being submitted – but it reads and feels easy.
BZ:  Name a few fiction writers Gertrude Press has published and tell us a few words about their chapbooks.
TLS:  Last year we published Schlomo Steel's fiction collection If I Go Now, which is a trippy, lyrical, street-wise, daring collection about people in motion and people unable to move. This was our first chapbook to have a four-color cover – and it couldn't have happened for a more vibrant collection!
This year's winner is Loren Arthur Moreno, who has a fascinating connection to Gertrude. He was chosen as a runner up in last year's chapbook contest and was also published by the editor before me for inclusion in our journal. Then this year, in our blind contest, he was chosen by both me and our chapbook slush reader. Unlike Steel, who writes short, manic, cerebral tales, Moreno's work is subtle and emotional. His chapbook, Aaron & Keoni, has this controlled, understated beauty to it that I love! It will be out in the next few months.
BZ:  If you could put a fold-out in one of your chapbooks, who or what would it be of?
TLS:  Hmmm… maybe patches with quotes from the work in Gertrude stitched on them? Or iron-ons that could be ironed to clothing.
BZ:  Talk a little about the production of Gertrude Press fiction chapbooks. What size are they? How are they made? Perfect bound, stapled, or? How much color do you use? What is the page range of most of them?
TLS:  Our chapbooks typically range from 22-32 pages with 4-color covers, stapled.
BZ:  Do you accept manuscripts all year round, or only during certain times of the year?
TLS:  The chapbook contest is open between September 15 and May 15.
BZ:  Is Gertrude Press interested in fiction chapbooks from new writers who haven't had books or chapbooks published before?
TLS:  We are interested in compelling, solid writing – whether the writer is new or has a laundry list of publications.
BZ:  How many stories in the chapbooks submitted to you do you like to see already published?
TLS:  For us, it's about the quality. It doesn't matter whether the pieces have been published before although sometimes, honestly, it does make them carry a bit more weight.
BZ:  Would you like to add any other advice or tips to writers trying to get their fiction chapbooks published?
TLS:  Make sure your collection has a cohesive component to it – we've gotten in some stellar submissions that don't work as a UNIT. And for the love of all that is holy, check for typos.
BZ:  We really appreciate all this information on flash chapbooks, Tammy. Thanks for your time.
TLS:  Thanks – and have a lovely day!