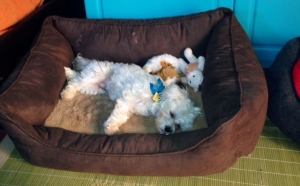 See my dog Ozzie dancing on YouTube–he's offered to be my new dancing muse:   http://www.youtube.com/watch?v=qCFubIGNiRY
To view the new BZ's Dancing Muse Newsletter, click here. You'll also get a free download of my first book.
What the Zhang Boys Know, a stellar new book by Clifford Garstang, is full of such beautiful language and is so gripping that while his winning this award is definitely a cause for celebration, it's no surprise. The Library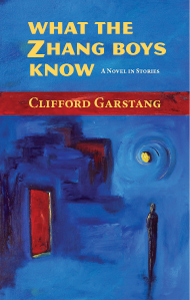 of Virginia Literary Awards began in 1998 to honor and thank outstanding Virginia writers who have enriched people's lives and filled our libraries. Past winners in fiction have included David Huddle, Barbara Kingsolver, Richard Bausch, and Deborah Eisenberg. Cliff Garstang is a fitting addition.
What the Zhang Boys Know is set in one of Washington, D.C.'s most eclectic, if somewhat low-income, condominium buildings, Nanking Mansion, on the edge of Chinatown. The Zhang boys' dad, Zhang Feng-qui, has lost his wife and is looking for a replacement to take care of his sons and his aging father, who has just moved to D. C. from China, while he himself is at work. Feng-qui wouldn't mind some companionship, someone he can share his life with, as long as the first requirements are met. And he does meet Jessica Lee, "the Chinese woman from Olsson's Books on 5th Street who, even before Maddie's accident, had caught his eye, not in any illicit or unsavory way, but by virtue of her being Chinese, that's all it had been at first." Barren, Jessica Lee would like to have a family and tries to become closer to the boys. She quickly learns, especially at the beginning, that they don't consider her family.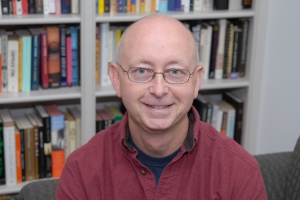 After the death of their mother, the Zhang brothers become adrift. They are winsome, sympathetic, and come to life on the page under Garstang's compassionate hand. Unsure of what's next after their tragedy, of what life really means, they explore the other tenants in the building and learn what fills their worlds, or what makes them feel equally empty. The divergent characters who inhabit the "mansion" are so very human. Each is somewhat abandoned, and yet in their odd and idiosyncratic ways, each is trying desperately to find a way to connect. Garstang delicately weaves their tales together.
There's Aloysius who has just split with his wife and moved in next door. He sees faces in his wall—his ex-boss, his soon-to-be-ex-wife—and swings a sledgehammer into it. When he finds no insulation underneath, only brick, and he hits that, too, soon he can see the street below. Zhang Feng-qui comes by with his two sons and says he can hear what is happening. Instead of complaining, though, he's so desperate he asks Aloysius if he can watch his boys. Quite a strange day follows.
The painter who lives on the other side of the lobby from the Zhangs talks to virtually no one in the building. Calvin runs, paints, and is seen by others as the recluse with spatters of paint on his jeans and bare feet. An enormous painting of his hangs on a wall in the building's lobby. One night when everyone else is asleep, he sneaks in and steals it with the intention of destroying it. He leans it against the wall in his loft.
The painting is abstract, but the man knows what it depicts: the rooflines of a barn against a winter-blue sky. . . . There is a face in the window of the barn, but that might as well be a shadow, reflected light, a smudge, an accident. The man has a hunting knife at the ready, one he has sharpened for this purpose, and he means to shred the painting, to return it from whence it came, to nothingness, his imagination, to eliminate that face, that smudge, that accident."
It is one of the Zhang brothers, Simon, who first notices the painting is missing, which prompts an all-out search through the condos to try to find it. This is one of many times the tenants come together to help each other.
Down the hall, Claudia does yoga to try to relax and contemplates what new jobs she can apply for so she doesn't have to keep borrowing money from her younger sister. She loses weight with no money for food, goes to the swap meet and sells what little she owns. Still, she has to keep asking her sister for money. She's down to very few physical belongings and suddenly her sister announces she's coming to town. Claudia wracks her brain, trying to think of some excuse so her sister won't come to her apartment, which she's embarrassed about. She could complain about those noisy Zhang brothers, only they aren't noisy at all and, in fact, she finds them charming.
A mysterious affair is going on in the Nanking Mansion right under everyone's noses.
There is the perception that along with these boys we are looking down on an enormous doll's house, full of people who don't quite have control over their lives. We feel like we're getting to know our neighbor's secrets, and consequently we learn a little more about ourselves. What if all these people told each other exactly what was going on in their lives instead of hiding their quiet lives of desperation? The answer is that they do, each in his or her quirky way. This is the wonderful way in which Garstang brings the whole book together and makes it become the uplifting, though never schmaltzy, read that it is.
A must-read!
by Mark Budman
   According to Wikipedia, a book trailer is a video advertisement for a book, which employs techniques similar to those of movie trailers to promote books and encourage readers. In other words, it's a new-ish marketing tool. Since even megapublishers suggest using them, no wonder that such trailers have been proliferating lately with abundance. If you search at YouTube  for "book trailer" –movie string (which means you eliminate movie trailers from your search), you get 31,600 results as of the time of this article's writing.
Some people point out that many book trailers in existence today are just glorified slide shows. They may be right, though some of those are still effective. For example, the trailer with the highest number of hits at YouTube—3,804,121—for the novel Palimpsest, is of that type. Yet the most memorable trailers involve more than just graphics, music and narration. Live video makes all the difference in the world.  Unfortunately, not every author can afford the actors, even amateur ones, as well as prosumer yet alone high-end consumer video equipment, and post-production software, which are required for a live video.
You can hire a professional company, and some of them are inexpensive, but you can also stick to a self-made slide-show trailer.
Of course, even that type still requires some spending. Photographs and other images can be downloaded for a fee, while others can be had through Creative Commons-licensed content from the sites such as Flickr (don't forget the attribution). Some music can be found royalty free (doesn't mean it's totally free; but you can have it for a set fee rather than paying royalties as a percentage of sales).
Some trailer-making programs, such as Windows Movie Maker, are free and can be downloaded to your (Windows) computer. iMovie is a similar program for the Mac. Other free ones, like Stupeflix, that give you an ability to publish directly to YouTube, exist in the cloud.  Go!Animate is another example, which I used to create a trailer for my YA novel Time Fighters, the Shifter Prince. You can even use Microsoft Power Point since many are already familiar with it.
A few key points:
Make the trailer short (under 3 minutes for sure)
Be engaging (you don't want the potential reader to leave in the middle)
Don't forget to include a link to the instruction of how to buy the book.
Once you create your trailer, upload it to the cloud, for example, to YouTube. Mention it on the social media sites you belong to, and embed it into your blog.
Are the book trailers effective, however? An indirect answer comes from Amazon ranking. For example, Palimpsest, despite the high number of YouTube hits, and despite some provocative images in its trailer, has a current Amazon Best Sellers Rank of 395,418, not at all spectacular. Generally speaking, it's hard to asses the value of any advertisement, let alone of such a limited tool as a book trailer.
But someone may pay attention. My own slide-show type book trailer for my novel My Life at First Try, was mentioned on the New Yorker's blog. That's worth something.
So, go ahead, make your trailer. Even if it doesn't work like a charm, you might still have fun and learn a new skill. And who knows? Maybe your next book will become a bestseller. Every bit counts.
Disclosure: this article is for information purpose only and does not constitute  legal advice.
__________________________________
Mark Budman was born in the former Soviet Union.  His fiction and non-fiction have appeared in such magazines as Mississippi Review, Virginia Quarterly, The London Magazine (UK), McSweeney's, Sonora Review, Another Chicago, Sou'wester, Turnrow, Southeast Review, Mid-American Revi
ew, Painted Bride Quarterly, the W.W. Norton anthology Flash Fiction Forward, Not Quite What I Was Planning: Six-Word Memoirs by Writers Famous and Obscure, Short Fiction(UK), and elsewhere.  He is the publisher of a flash fiction magazine Vestal Review.  His novel My Life at First Try was published by Counterpoint Press to wide critical acclaim.  He co-edited flash fiction anthologies from Ooligan Press and Persea Books/Norton. He is at work on his novel about Lenin running for the president of the United States.
Part of an ongoing series by Bonnie ZoBell, entitled "Creating and Publishing a Flash Chapbook. This originally appeared in Flash Fiction Chronicles.
by Bonnie ZoBell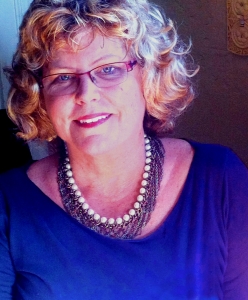 The following is an interview of Tammy Lynne Stoner, Fiction Editor and Vice President of the Board of Directors for Gertrude Press, who tells us about the fiction chapbooks they have available and what might increase your chances for interesting her in your own. Tammy comes from a background in publishing at the Advocate and OUT magazines and Alyson Books, where she was the Book Production Manager and an editor. Currently, she teaches college and as the Fiction Editor for Gertrude Press, looks for unusual writing with a strong voice. As a writer and artist, her work has appeared on bathroom walls, as tattoos, and in print. In 2012, she was nominated for a Million Writers Award for her story "Because There Is a Story to Tell" in Unshod Quills. In addition, she was offered a Summer Literary Seminar Fellowship to Kenya, and created the cover art for an issue of the New England Review.
Bonnie ZoBell:  Hi, Tammy. Thanks so much for helping us to find out more about your press.
Tammy Lynne Stoner:  Thanks for the interest!
BZ:  Does Gertrude Press have a philosophy?
TLS:  Our philosophy is to continue to be a place where the queer voices of new and established writers and artists can be heard and supported.
BZ:  What would you say the press is looking for in the way of fiction chapbook submissions?
TLS:  The writers don't have to be queer, but the aesthetic does – bent and from the undercurrents. I look for unique, strong voices that show me a new world or a new way to look at this one.
BZ:  What mistakes do you see writers making who submit to Gertrude Press?
TLS:  Oftentimes you can read when someone is writing for ego (fame, attention, to be fancy!) or writing for art – at Gertrude, we're looking for art.
BZ:  What's your idea of a perfect submission?
TLS:  Rule-abiding – double-spaced, no name on the content pages, etc. – with those lovely "holy shit!" moments. The perfect submission is one that has probably been workshopped or edited at least five times before being submitted – but it reads and feels easy.
BZ:  Name a few fiction writers Gertrude Press has published and tell us a few words about their chapbooks.
TLS:  Last year we published Schlomo Steel's fiction collection If I Go Now, which is a trippy, lyrical, street-wise, daring collection about people in motion and people unable to move. This was our first chapbook to have a four-color cover – and it couldn't have happened for a more vibrant collection!
This year's winner is Loren Arthur Moreno, who has a fascinating connection to Gertrude. He was chosen as a runner up in last year's chapbook contest and was also published by the editor before me for inclusion in our journal. Then this year, in our blind contest, he was chosen by both me and our chapbook slush reader. Unlike Steel, who writes short, manic, cerebral tales, Moreno's work is subtle and emotional. His chapbook, Aaron & Keoni, has this controlled, understated beauty to it that I love! It will be out in the next few months.
BZ:  If you could put a fold-out in one of your chapbooks, who or what would it be of?
TLS:  Hmmm… maybe patches with quotes from the work in Gertrude stitched on them? Or iron-ons that could be ironed to clothing.
BZ:  Talk a little about the production of Gertrude Press fiction chapbooks. What size are they? How are they made? Perfect bound, stapled, or? How much color do you use? What is the page range of most of them?
TLS:  Our chapbooks typically range from 22-32 pages with 4-color covers, stapled.
BZ:  Do you accept manuscripts all year round, or only during certain times of the year?
TLS:  The chapbook contest is open between September 15 and May 15.
BZ:  Is Gertrude Press interested in fiction chapbooks from new writers who haven't had books or chapbooks published before?
TLS:  We are interested in compelling, solid writing – whether the writer is new or has a laundry list of publications.
BZ:  How many stories in the chapbooks submitted to you do you like to see already published?
TLS:  For us, it's about the quality. It doesn't matter whether the pieces have been published before although sometimes, honestly, it does make them carry a bit more weight.
BZ:  Would you like to add any other advice or tips to writers trying to get their fiction chapbooks published?
TLS:  Make sure your collection has a cohesive component to it – we've gotten in some stellar submissions that don't work as a UNIT. And for the love of all that is holy, check for typos.
BZ:  We really appreciate all this information on flash chapbooks, Tammy. Thanks for your time.
TLS:  Thanks – and have a lovely day!
By Bonnie ZoBell
Stefanie Freele's beautiful short story collection, Surrounded by Water, is surrounded by illumination. The book, published by Press 53, shines brilliantly through the depths of human sorrow and hope, but it does so on Freele's own quirky and quiet terms. This author has an uncanny gift to get right to where it matters in even the most everyday story. She sees what we can't and shares it with us. The story is no longer every day. These stories illuminate and reflect; they crash all over us and settle into quiet ripples. They drown us with what life really is, which requires we listen.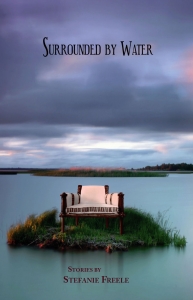 The stunning tale "Us Hungarians" alone is worth the price of the book. In this story that won an award in Glimmer Train's Family Matter Contest, Allee visits her brothers, Steyr and Kurz, who live on the world's most revolting refusal disposal site because their parents have found them a good deal on rent from a fellow Hungarian. "Allee imitated their father. 'Vat you say? Hungarians are honest people.'" Their mother is sad that the kids have gone off to college at "za ends of za urt." Freele's wonderfully understated humor sets up an engaging juxtaposition with her brilliant details when she describes the "slough pond" her brothers finally reveal to her. An "approximately three- or four-acre-size shape of neon green, the color of antifreeze, surrounded by an arm's-length border of what appeared to be bleached and crushed shells. All she could say was, 'Ewww. That white rim around the pond, crystallized chemicals?" The white rim turns out to be "layers and layers of small bones." Seagulls killed by the chemicals and in the process of decomposition.
In "Fifteen Minutes," the overworked female narrator is surrounded by the helplessness of the males in her life. Her husband has missed his "Vasectomy Cluster appointment" again. This time it's "because he dropped a tree on a power line. . . . 'Pray the Fire Department doesn't charge us.'" Last time it was because "he had to wait for the results of the pig bid at the fair." "The time before he forgot." She agrees with the male receptionist when she calls to reschedule him that her husband should just be left on the vasectomy list indefinitely. The story closes with her baby boy sleeping in the middle of their king-size bed, whom she checks "to make sure he isn't too warm."
"The Way You Move Twelve Minutes from Home," shows, as do many in Freele's charmingly diverse collection, the range of voices and tones she's capable of. Here we're given some very questionable advice in second person, which makes you have to wonder just who the hell this narrator is:  "Be manic. Work through the holidays. Don't give a fuck about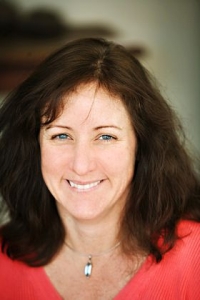 the turkey soup and any other leftover. Scoff at the idea of Christmas lights. Say things like, Now we'll finally get ahead with all that money I'm bringing in. Take medicine on an empty stomach; refuse ice, food, rest, and prayer." Wow.
The stories in this delectable collection are beautifully written, spare in that they don't waste your time with words that don't absolutely need to be there, but also full of just the perfect kind of details to tip you into other people's worlds. Freele's dark humor and eye for what it is to be human will make you want to read these stories over again.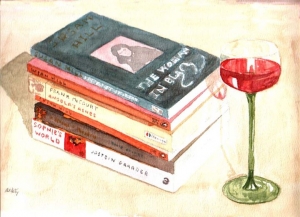 Come to our reading or win a free book whether you can attend or not!
Reading – T. Greenwood, Heather Fowler, and Bonnie ZoBell Reading and Signing Event , Thursday, July 18th, at 6:30 at The Bamboo Lounge, Hillcrest, 1475 University Avenue. Fun! If possible, let us know you're coming here.
T. Greenwood will read from, Grace, described as "a novel with multiple layers . . . harrowing, heartfelt and ultimately so realistically human in its terror and beauty that it may haunt you for days after you finish it."
Heather Fowler, who has been called a "morbid Alice in Wonderland in the men's room of dystopia," will read from her newest "creepy, disturbing, and quietly horrific" as well as "unexpectedly humorous" collection, This Time, While We're Awake
Bonnie ZoBell will read from her recently released, The Whack-Job Girls, stories said to be "charged and funny, sometimes dark, and always deeply human," as well as written with a "reckless heart."
Giveaways
Whether you'll be attending the reading or not, win a copy selected randomly of Heather Fowler's and Bonnie ZoBell's books listed above, or a special pre-released copy of Greenwood's "beautiful and tragic" new book, Bodies of Water.
All you have to do is. . .
. . . post a comment here about the best book you've read in the last six months. And you've entered the giveaway!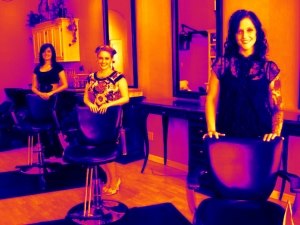 Come help us celebrate–all you whack-job girls and short-fuse dudes–the release of The Whack-Job Girls, a collection of flash fiction, very short stories, at a party given by Judy Reeves and Shayna Roberts for Bonnie ZoBell. This chapbook is now available as an e-book or in print at Monkey Puzzle Press and at Amazon.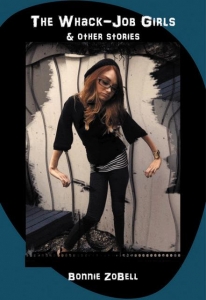 The Whack-Job Girls portrays a posse of women who either don't fit in or are deeply disconnected from society. The title story is set in a whacky beauty shop, not unlike The House of Imago where the party is being held! The singer with those luscious red lips in the book trailer on your upper right is a rockin' Shayna Roberts herself, a younger version of Kitty in the story, singing "Love Is Like Bad Noodles."
Dark humor creeps through these quirky tales as one character thinks she sees the Virgin Mary on her living room wall, another losing her eyesight refuses to the end to quit her rock'n'roll parade, still another must clean mysteriously revolting mishaps as a hotel maid working graveyard.
Document this whacky night with lots of your best photos and videos and win Best Picture, which earns you a free haircut of the male or female persuasion. Use #thewhackjobgirls on Twitter or Instagram, or post on my Facebook wall to win.
Mood enhancers:
Live music by The Blue Jazz Trio, featuring Claude ZoBell
Brief reading by Bonnie ZoBell
Complimentary nail art
Wine and appetizers
Raffle Ticket Giveaways:
Imago Sugar Scrub
The Whack-Job Girls Chapbook
Writing workshop certificate with writer and teacher extraordinaire Judy Reeves
Blow-out party at House of Imago
The Whack-Job Girls journals
Social media certificate for an hour of instruction with media guru Melanie Peters of Melanie Peters Productions
Hope to see you there!
By Bonnie ZoBell
Part of an ongoing series by Bonnie ZoBell, entitled "Creating and Publishing a Fiction Chapbook. This originally appeared in Flash Fiction Chronicles.
I'll confess right here and now that I'm not an expert on getting chapbooks published. This article started as a chronicle to tell friends about the process I went through when my chapbook, The Whack-Job Girls–due out on March 1st–was accepted for publication by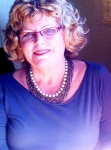 Monkey Puzzle Press.
What is a Chapbook?
Believe me, my mother doesn't know anything about chapbooks, but I've found there are writers who don't, either, so I'll give the best explanation I can and others can add to this. I'll also be interviewing chapbook editors as part of this series, so I'll be curious to hear what they say, too.
Poetry chapbooks have been around for a long time; only in more recent years have people started making fiction chapbooks as well. Poetry has always been perfect for this form since most poems are fairly short. Because these books are often between 18 and 50 pages, you can print a good representation of a person's fiction as well. Now that people are writing a lot of flash fiction, a flash-fiction collection (which is what mine is) works great in the chapbook format, too. In fact, sometimes I've found it hard to read an extremely long book of flash because there's too much starting and stopping. People are now also publishing novellas as chapbooks and collections of three full-length stories.
Print on Demand (POD)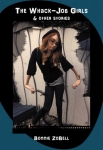 My book will be published as Print on Demand. What this means is that a press will print fewer books (maybe 100-300) to start with and then more as the need arises. Some chapbook publishers only publish a small number of books and stop there.
Mine will also be made into an e-book. If enough copies of the chapbook are sold, it will then be made into a paperback. If I make any money at all, it won't be until after a certain number of copies have sold, which I believe is the norm. Apparently, plenty of people never make any money at these because they don't put enough work into trying to help sell them.
My opinion is that if you're into fiction or poetry to make money, you need to get a grip and find a new art. Quadruple that for chapbooks. Possibly you can make money writing elevator music since it gets played over and over again. Not everyone will agree with this.
My real point in getting a chapbook published is to pull all my flashes into a form so people can read my work. Also, it might lift my profile a little to help me get other things published.
E-Chapbooks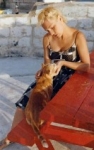 I know very little about presses that do e-book-only chapbooks, so I hope others will say more below in the comments. There are definite advantages to these—you can use as much color and as many visual images as you like because you don't have to worry about the cost of printing. You will never run out and can send them to anybody, any time you'd like so folks can read your work. While I've read and been impressed by these, the one I'm most familiar with is Bev Jackson's The Loose Fish Chronicles, which was done by Wordrunner echapbooks. What I like about hers is that besides reading her prose (which is gorgeous), we get to see a lot of photos since this chapbook is a memoir. We also get to learn more about Bev Jackson and the fact that, for instance, she paints, too, and we get to see some of her paintings. It's a great experience.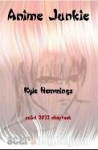 There are also Kyle Hemmings' e-chapbooks, the most recent, I believe, being Anime Junkie published by CCD Magazine in conjunction with Scars Publications. This book is colorful and artfully done, and most importantly, brimming with Hemmings' delectable prose.
How to Put a Chapbook Together
Always a good question, especially since it has a lot of different answers. One editor rejected my chapbook because he didn't think the stories were connected enough. Others presses have loved the subtle way they're all connected. Some presses don't care whether the stories are connected or not. I love Kathy Fish's idea about putting all of her different stories around a table and then walking around the table herself until she gets some ideas about organization. I'd like to try that, if I could just get my tables cleared off. See Kathy's beautiful, "undomesticated" fictions in her chapbook, Wild Life, out with Matter Press.
Randall Brown and others have really interesting ideas about organizing the stories into different distinct sections. Love to hear more about that. See Randall's immensely popular and amazing Mad to Live at PS Books. (An informative aside about Randall's publishing of his chapbook is that it won first place in Flume Press's Chapbook Contest, the limited edition book completely sold out in a month, and the
publisher didn't do reprints. The book was then reprinted as a deluxe edition with more stories in it by PS Books, where it is now in its second printing.)
Selecting the Stories
After exploring the chapbooks of others, what I did to organize my own was to first list all of what I thought were my best flashes—which is hard to be objective about. Then I kept looking through them and typing out all the titles and a blurb describing each, trying to see some kind of theme running through. Finally, I came up with the idea (suggested by the title of the story "The Whack-Job Girls," which was my favorite title) that I could put together a chapbook in which all of the women in the stories felt disconnected or alienated, like they didn't fit into the world—some funny and some not so funny. After that, I removed all the stories from the list with a male p.o.v. and all that stories that I didn't think fit that theme, including some that I thought were my best. I reconsidered those I thought did fit this theme and rewrote others.
Arranging the Stories
In terms of arranging the stories in the book, I've heard you should put your best story first, one of your best at the end, and another in the middle. I tried to place several of my favorites as the first few. But you also have to think about not wanting two stories in a row about, say, domestic abuse. I didn't even realize I had two stories on that subject until they ended up next to each other in one of my collections. So I made sure they were far apart since that's not the subject of the book.
Getting Feedback
When I had a version of the collection I liked, I traded comments with a friend who was also writing a chapbook. Because we were more concerned about getting feedback on the order of the stories than the stories themselves and because it's hard to get this kind of feedback unless the other person wants the same done for her book and is immersed in thinking about organization, our primary goal was to comment only on that with just a few notes about the stories themselves. With this agreement, which I highly recommend, we were able to read each other's collections quickly and get someone else's input on the layout.
Finding a Publisher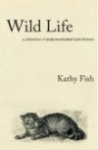 This important topic is coming soon in FFC's ongoing chapbook series, but here are a few bits of advice until then.
Kathy Fish:  "Take some time to figure out what you most want or need in a publisher, then do your homework. Find the press that will meet your needs best as they are not all alike. If you want a publisher that will help you promote your book, look for those who promote their books/authors very visibly via social media. Is the visual aesthetic most important? The quality of the finished chapbook? Purchase chapbooks from various publishers and compare the level of care they put into the production of their books. Do you admire and respect the work of the other authors this press has published? And so on."
Randall Brown:  "Read the offerings from the press(es) to whom you are submitting your work. Mention in the cover letter why you think you and your work would be a good fit."
Great news! The book is here!
Please help me celebrate with my other online friends the release of my fiction chapbook, The Whack-Job Girls, from today through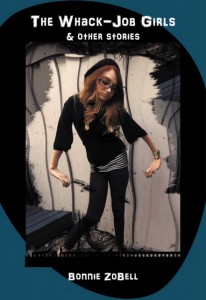 Saturday, March 2, 9:00 p.m. PST. Reply to this blog with a comment about my cover above, my sneak preview here, or my book trailer below, and you will automatically be entered to win a giveaway. Twice a day from today through Saturday I will be giving away a chapbook and literary swag. One entry per person. The book can be purchased at Amazon or at Monkey Puzzle Press. And if you'll like my FB page, we'll be best friends forever.

Guidelines
The AWP HEAT Flash Contest is run in conjunction with AWP HEAT, a reading on Friday, March 8, at Dillon's Restaurant & Bar, Boston, 955 Boylston Street, one block from Hynes Convention Center. Free. 2:30 – 6:30 p.m.
Winners of contest announced at 4:00 p.m. at AWP HEAT.
 Respond to this prompt:  "Fire"
 Anyone may enter the contest, whether attending AWP or not.
 One entry per person, previously unpublished.
 Entries must be 1,000 words or less.
Stories may be submitted anytime between now and midnight March 1st EST.
 Up to three winning stories will be published by JMWW, Prime Number, and Corium.